Since the arrival of Instagram, the "do it for the gram" generation (formerly known as millennials) have used the app as a source for crafting their perfect lives while using each other as inspiration.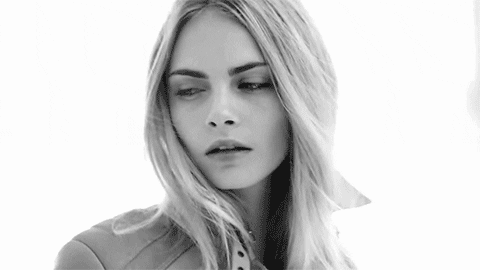 Curiocity Toronto, we want the best for you. That means sharing our inspirations so that you could liven your 'Gram game. Here is a list of 10 Curiocity-approved bloggers worthy of your timelines.
You're welcome.
@WhatWeWoreBlog
WHO: Originally from Dubai, Alistair and Karuna share their taste for poise and minimalism in all things fashion and lifestyle. 

WHAT TO EXPECT: Major couple style #goals inspiring both men and women. Whether they're rocking chic office wear, or bath robes at a hotel in NYC, they look good doing it!
 WHO: Owner of The Brunette Salad, Vanessa Cesario is a creative multi-hyphenate from Toronto and our newest style inspo!
WHAT TO EXPECT: The ultimate femme fatale takeover. Seriously, if you're into the whole "I-did-not-come-to-play-I-came-to slay-ok" look, you need to hit that follow button.
WHO: Meghan Peart is a Canadian health and wellness enthusiast sharing her impeccable talent at showcasing the most delicate food porn ever seen!
WHAT TO EXPECT: A food aesthetic prepared for the gods and an increased appetite. Follow Meghan if you love food more than people 🙂
WHO: Jessica Lam, Instagram guru and poke bowl fanatic.
WHAT TO EXPECT: Plenty of smiles, Fashion and Lifestyle advice, and a ton of Instagram tips. Whether you're looking to grow your Insta following, or looking for things do around the city, Jessica shares all. Also, if you tune into her stories, we can guarantee a sudden urge to eat as she's always hitting the best food places in town.
Photo source: @christianconfidential
WHO: According to his Instagram bio, Christian Thompson is chasing dreams–Dreams WE may never achieve, but we can try.
WHAT TO EXPECT:  A possible desire for rad sneakers and bombers. Christian Confidential gives fashion a new meaning with his "cool kids only" style of progressive high quality streetwear.
Photo source: @yoga_twins
WHO:Kaitlyn & Sydney, A couple of dope souls powering through life with their yogi bond connection and passion for wellness.
WHAT TO EXPECT: WARNING- May experience feel good vibes and a sudden crave for life. The Yoga Twins follows Kaitlyn & Sydney's love for healthy eating, yoga, travel and lifestyle.
@vincentko
Photo source: @vincentko
WHO: Vincent Ko is a fashion photographer, stylist and creative consultant sharing his love for menswear, travel, food, and coffee shops.

 

WHAT TO EXPECT: a unique combination of edge and sophistication only he can pull off. We all wish we were Vincent.
Photo source: @vickiistace
WHO: While still trying to figure out adulting, Victoria Stacey uses Florals And Teacups as a creative outlet for crafts, food, and design.

 

WHAT TO EXPECT: Awesome DIYs. You'll learn to make off the shoulder tops, pretty floral vases, date jars, and even unicorn plates. We'll all be DIY extraordinaires after she's done with us.
Photo source: @jaystrut
WHO: Jay Strut is a well known blogger in the Toronto fashion scene, mostly for his glamourous gender-bending outfits.
WHAT TO EXPECT: Androgynous fashion, an unapologetic attitude, and a glimpse of the jet-set life!   
WHO: Amy Mckissock is Toronto's very own misfit with a passion for fashion, beauty, and music.

WHAT TO EXPECT: Mermaid hair envy and bold statements. Brattyb is your number one source for daring fashion and fun streetwear.